Skip to Content
Navigating The Currents Of Global Change Requires Strategic "Partner-Ships"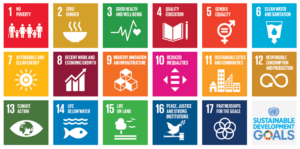 How can we improve the world together in 2022? If we are looking to the Sustainable Development Goals, SDG 17 underlines collaborative partnerships as the smoothest path forward. International development practitioners are continually challenged by the struggle to communicate in a world divided by hundreds of diverse languages and dialects. The critical connector to smooth collaboration hinges on understanding one another, and it is no secret that international development practitioners often lack the budget and time to translate and localize their key content. 
If the 10th anniversary of AidEx and the inaugural Development 2030 conferences in Brussels represent a snapshot, the ID world continues to rotate and respond to meet the immediate needs of the planet's most vulnerable citizens in all the ways in which ID practitioners are set up to do so. We as the collective are 2 years into the global COVID-19 pandemic, and international development practitioners have continued to cultivate their service to marginalized populations by navigating the "bumps in the road" that the pandemic has created or exacerbated. 
The Sustainable Development Goals (SDGs), within their rainbow of 17 goals, served as the visual thesis of AidEx and Development 2030. Participants walking the Expo were encouraged to partake in a few fun games to showcase how their organizations are contributing toward the fulfillment of the SDGs.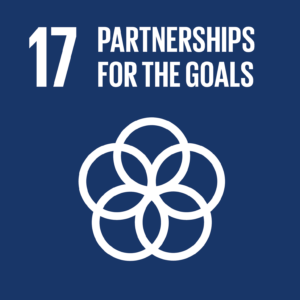 From the service-provider side of the international development industry, NGO Languages, the brand within Compass Languages serving the ID community, is committed to SDG 17: "Partnerships for the goals." NGO Languages also aligns with SDG 10, reducing inequality as we strive to promote inclusivity and an equal voice through the simple provision of translation services to our NGO partners. 
PPP, or public-private partnerships, became a common practice for success years ago – but the pandemic has simply underlined the critical importance of philanthropic partnerships and the role that the private sector is playing with many countries having to shift funding priorities away from foreign aid to address the pandemic on domestic soils. Cuts to foreign aid budgets means that philanthropic partnerships with the private sector are more important than ever. The private sector holds a tremendous capacity for expertise that can move the needle on sustainable development goals. Projects scale up much faster when the right people can work together, and public-private partnerships are often a faster road to progress.
SDG 17 points toward cross-sector collaboration and partnership at all levels as the key to achieving the Sustainable Development Goals. NGO Languages, a brand of Compass Languages, is YOUR partner in the international development community to bridge communication and understanding. From translation to website and video localization to meeting interpreters, we are YOUR partner to understand and be understood by all of your stakeholders. Let's work together! Reach out to me, your International NGO Director, at stephanie@compasslanguages.com.