Skip to Content
Serving the Needs of Businesses Since 2001
Our client list includes small businesses entering global arenas for the first time, medium-sized businesses with years of localization experience, and sophisticated large enterprises requiring daily localization tasks … including several Fortune 100 companies. We are able to scale and adapt our services to meet the needs of any business that is tasked with disseminating information to a global audience.
Compass Languages' reputation has been built upon fast, effective translation and localization services. Our clients rely on our team of over 2,700 linguist specialists and engineers to quickly and effectively translate and localize content to achieve desired outcomes. This steadfast commitment to translation and localization services is based on our Authentic Localization™ process that provides a Translated Right The First Time approach that improves outcomes, minimizes project re-do's, and virtually eliminates 'lost in translation' problems.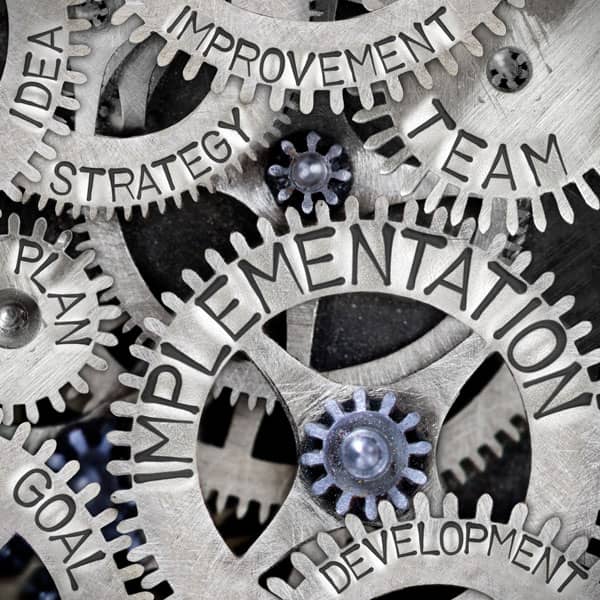 What Makes Compass Different?
Compass truly understands the challenges that clients face when translating and localizing content.  After all, effective localization and translations are not just convenient; they actually help clients improve safety protocols, meet compliance and regulatory requirements, ensure consistency in global processes, and achieve a Return on Investment (ROI) for localization initiatives. We have built an infrastructure of success that addresses the most common challenges in the industry, namely:
on-time delivery,
incomplete work,
missing instructions,
ineffective translation,
too little communication, and
limited capability in technology applications.
Compass Languages Serves as the Go-To Language Services Provider
By incorporating the following core elements into our everyday approach and processes
ISO 9001:2015 PROCESS
Strict Quality Assurance protocols and continual improvement programs
LINGUIST TEAMS
Experienced, SME-qualified linguists, and native speakers of the target language
EXCEPTIONAL PROJECT MANAGERS
Attention to detail, great communication
ADVANCED ENGINEERING SUPPORT
Manage all forms of content with state-of-the-art tools
QUALITY BRIDGE
Prior to the first project, an alignment exercise with the client's internal reviewer
24/7 CONTINUOUS PRODUCTION
Through a global network of P.M.s, linguists, and support resources
INTEGRATION AND TESTING
Of localized content in the client's CMS/LMS platform
STRICT SECURITY PROTOCOLS
DFAR compliant, encryption & MFA protocols, annually verified
Count on Compass to Make the Best Choice
Within our ISO 9001 process, Compass selects the best match of native language, subject matter expertise, and appropriate experience for each resource. Our QA processes and Project Managers assure that all instructions and accuracy results are consistently met. This outcome-driven approach provides excellence in language solutions.
We Provide a Wide Array of Translation and Localization Services
Business clients in a variety of industries including, but not limited to:
Manufacturing & Logistics
Pharmaceutical
Life Sciences
Technology
eCommerce
Energy
Banking & Finance
Legal
Gaming
Automotive
Transportation & Hospitality
We Help Our Clients Create and Localize Content for Global Audiences
Content for learning and development, eLearning, instructor-led classes, regulatory filings, technical manuals, compliance, and marketing initiatives.  We translate and localize content that is distributed via a wide variety of mediums, including:
Training & eLearning
Financial reports
Articles and research
Multicultural marketing
Video & multimedia
Powerpoint
Website localization
Localization Services & More for Nationwide Businesses
More and more United States businesses working in a global environment. With this growth, often comes the challenge of delivering content that is optimized for a global audience. New languages and cultures must be able to engage with and understand the original English documentation, on-boarding, protocols, and more! Fortunately, Compass Languages can provide you with the language solutions necessary to succeed in other cultures and languages. We offer a suite of services to businesses across the United States, including eLearning, report translation, and much more. Based in Annapolis, MD, we extend our expertise to companies of all sizes and sectors. Find out what we can do for you and your bottom line.
Who Do We Work With?
Compass Languages is proud to work with a wide range of companies throughout the United States. Our language experts have the knowledge to work with both small businesses just starting out and major Fortune 100 companies. We've worked with numerous companies across sectors and industries. Our clients include but aren't limited to those specializing in manufacturing, finance, technology, automotive, hospitality, life sciences, and law. Any business needing localization, translation, or another language solution is welcome to our services, no matter its number of employees or scope of operations.
Trust Us for a Variety of Content
We stand apart from other language solutions provider because of our sheer variety of services. Our seasoned team can accommodate nearly any kind of content you may want to translate. We can take your training and eLearning materials to the next level, as well as adapt financial reports and research papers. Our services aren't limited to written translations. We also translate and localize marketing materials, including video and multimedia presentations. Regardless of your needs, trust that Compass Languages can cater to your business.
What We Offer Your Business
Compass Languages offers business a wide range of approaches and processes to make your localization that much more effective. You can count on us to provide on-time delivery and complete work every time. Too many language solutions providers don't get translation right the first time. With us, you won't have to worry about missing translations or faulty communication. Our team will provide you with the following benefits, among many others:
SEASONED LINGUIST TEAMS
No translation service is complete without reliable linguists. Our teams are SME-qualified native speakers of your target language.
ADVANCED ENGINEERING SUPPORT
Nothing is worse than troubleshooting technology. Our team is available to help you manage your content effectively.
ISO 9001:2015 PROCESS
Our solutions adhere to Strict Quality Assurance protocols for your peace of mind.
KNOWLEDGEABLE PROJECT MANAGERS
Have the opportunity to work with specialized project managers who will ensure the job is done up to our high standards.
How Localization Improves Your Bottom Line
Don't miss out on the many benefits of localization and other translation services. When you focus on adapting your content for international audiences, you're laying the groundwork for an increased customer base and a lucrative bottom line. Not only can localization increase your revenue and market share, but this investment can also build customers' trust and improve your standing within the global market. After all, consumers love to support brands sensitive to different cultures.